Praying Like a Warrior and Not a Wimp
Jan 11, 2023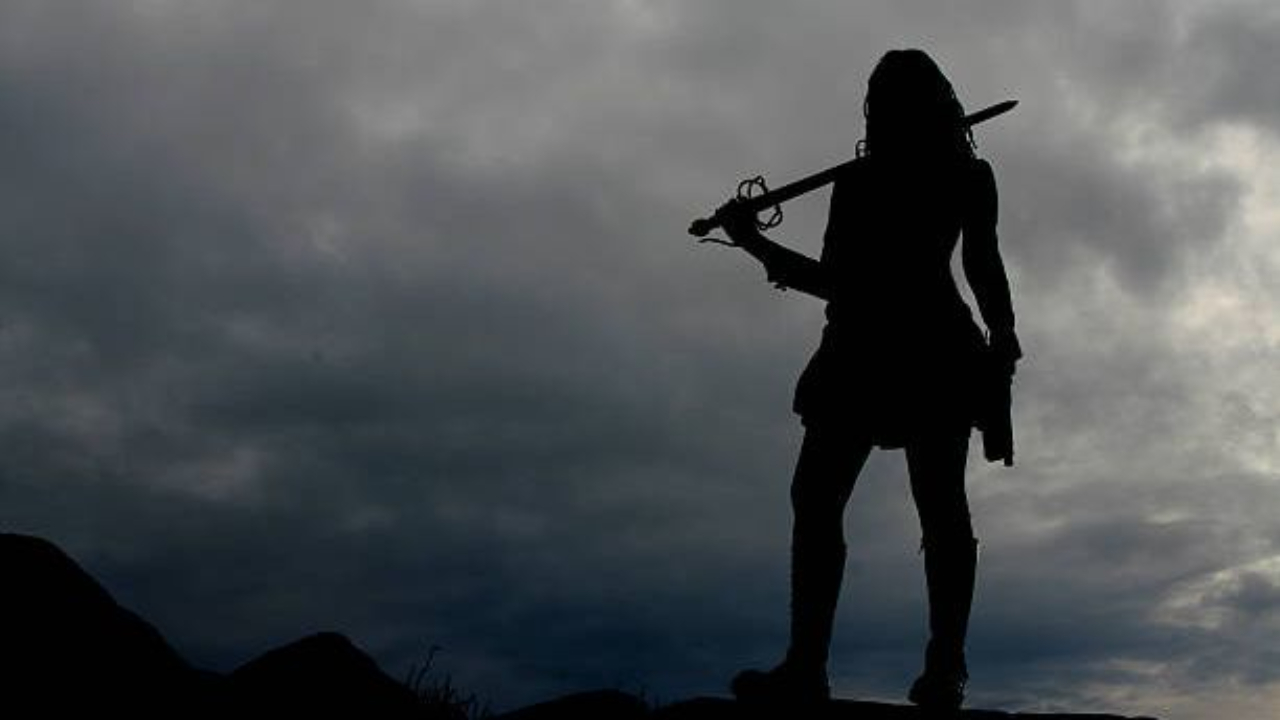 Where did we get it wrong?
When were we taught that prayer was a sweet little thing we do when we get too old to do the other "things?"
Maybe it started in 2nd grade Sunday School when we were seated on those wooden chairs with our teachers folded up beside us, with their knees just about in their mouths. It could've been them instructing us that our time was just about up and we needed to pray before we left. I heard, "boys and girls, fold your hands and close your eyes we need to pray." (I mean, what kind of battle posture is that?!) And then I remember her thanking God for the lesson we'd learned, asking God to make certain we applied it to our lives, and then adding a quick "please be with" Nancy's granny and David's uncle Stu who were both sick.
None of us thought anything of it! We knew granny and uncle Stu might still be sick next week, and we were sure we'd do our best to help God out as we tried to apply our lesson to our lives, but no one taught us that we'd just participated in the Christian's greatest privilege; nor that we had just wielded our most powerful weapon.
What might happen if we started teaching our children the power of prayer?! What might happen if we started teaching our adults the power of prayer?!
I think we have people praying like wimps because they don't know they are warriors. I forget this truth all the time! I find myself whining through my prayer list, begging God to do something--as if He were reluctant to hear and answer me.
Prayer does anything BUT clothe us in beggar's rags and leave us empty-handed. This is a truth that I'm passionate about preaching.
That's why I'm going to put my focus on turning prayer wimps into warriors this year. And I'm starting with this, the Praying Christian Women's Online Prayer Conference hosted by Alana Terry and Jaime Hampton (in ALASKA, how cool is that?!) going live January 23-25, 2023. As part of this exciting conference Jaime Hampton and I have a candid discussion about spiritual warfare and prayer.
That conversation inspired me to write an ebook I titled, 5 Ways to Pray Like a Warrior, Not a Wimp. This book is available exclusively through the Praying Christian Women's Online Prayer Conference. But, you can snag yourself a downloadable copy of it by taking a little treasure hunt. Just go to the conference website, scroll down and click on my picture and bio. You will find a link to the ebook at the end of my bio. :)
I encourage you to participate in this exciting conference. My session is titled "Spiritual Warfare 101" and will go live on Tuesday, January 24 at 11AM (pacific time) that's 9AM central time. But, my session is just one of 24! Alana and Jaime have connected with 24 women who are leaders in prayer ministry. You do not want to miss what they have to share, AND you can get an all access pass if you like so that you can have full access to all 24 sessions even after the conference is over.
Let's be encouraged my praying friends. We are warriors, not wimps! We will continue unpacking this truth throughout this year. So stay tuned!
Stay connected with news and updates!
Join our mailing list to receive the latest news and updates from our team.
Don't worry, your information will not be shared.
We hate SPAM. We will never sell your information, for any reason.